Slam-dunked the Pitch competition!
On July 21st, Vonahi Security won 1st place against 7 other innovative companies in Channel Program's monthly Pitch Event. Each company had exactly 7-minutes to pitch their product or service to the channel. Over 450 MSP attendees feasted their eyes on some hot new tech. At the end of each pitch, attendees had about two minutes to fill out a survey and vote for their favorite pitch.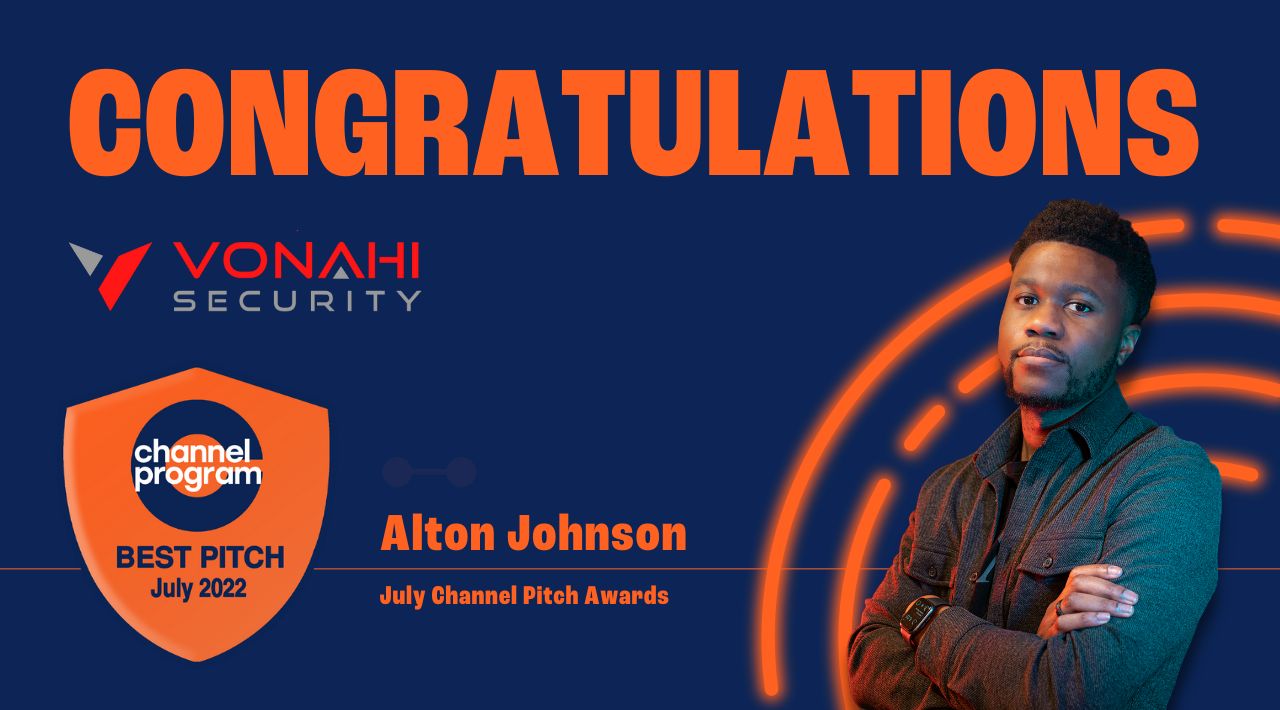 What is Channel Program?
This free platform is a marketplace for MSPs and IT Vendors. Stocked full of product directories, digital events, industry news, and unbiased product reviews. Flying high, they're growing a booming community of 4,000+ MSPs in just under a year.
Industry super connectors - Matt Solomon, Garrett Brown, and Kevin Lancaster are behind the acceleration of this digital marketplace. Aside from the parties and keynote speakers like Gary Vee - they're providing a platform for new and innovative tech to be heard. The event sparked interest from 152 MSPs that would otherwise still be in the dark about automated pentesting as a service.
Curious to learn why MSPs are buzzing about us - CPO of Channel Program, Garrett Browne managed to squeeze all the best features in a 5-minute product review. You can check it out - here.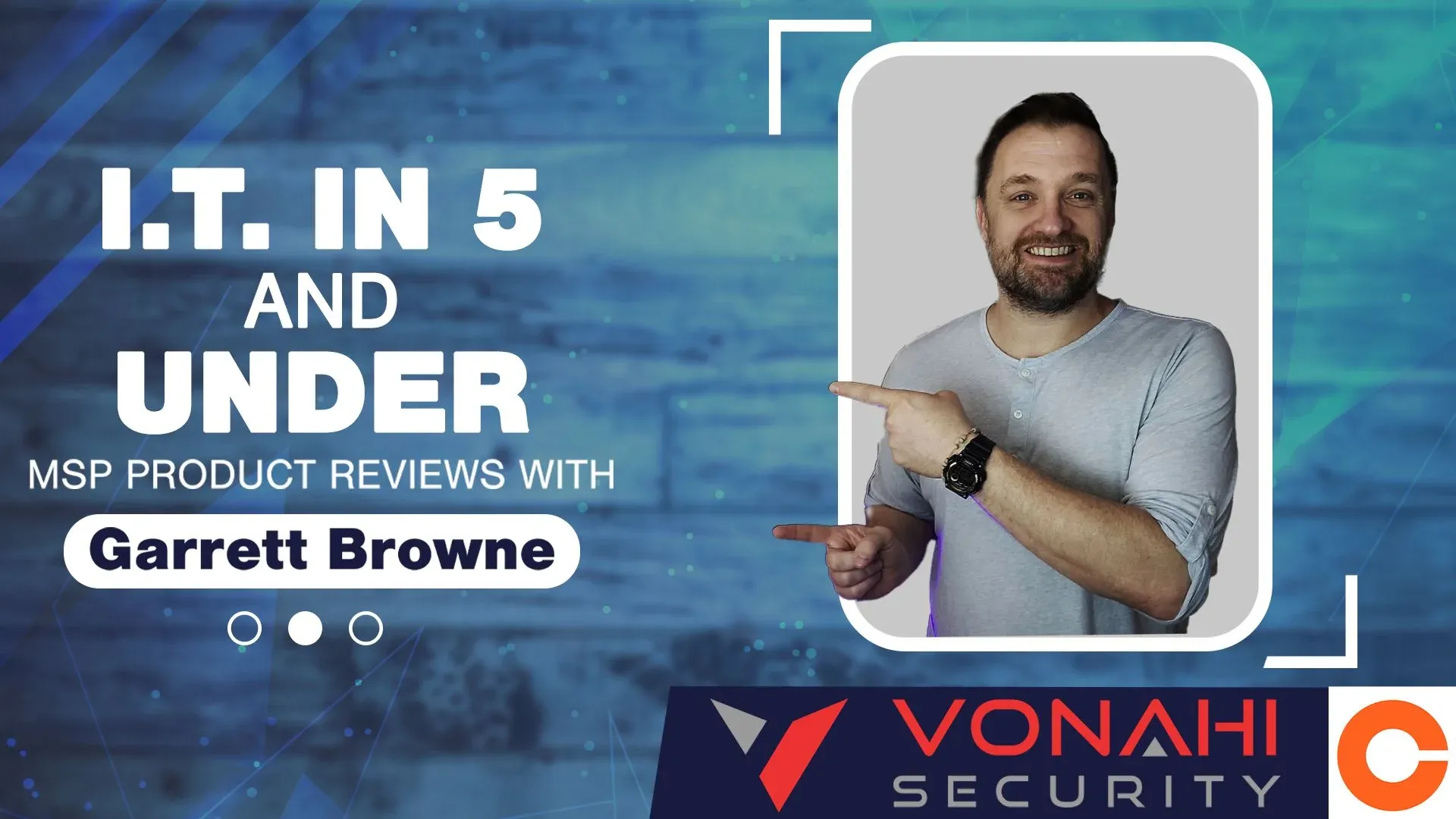 #1 Vendor with Most Demo Requests
Previous pitch events were headlined by the industry's top vendors such as: Huntress, Gradient MSP, Zorus, and more. Goes without saying, crushing the record for "Most Demo Requests" is a dope accomplishment for our team!
Our pitch presentation explains why MSPs are a primary target for ransomware and how automated network penetration testing can help MSPs save time, money, boosts their margins, reduce risks, and become a better service provider. You can rewatch July's event - here.
Vonahi Security presented alongside big name vendors like ConnectBooster, Rapid Fire Tools Network Detective, and N-Sight by N-Able just to name a few.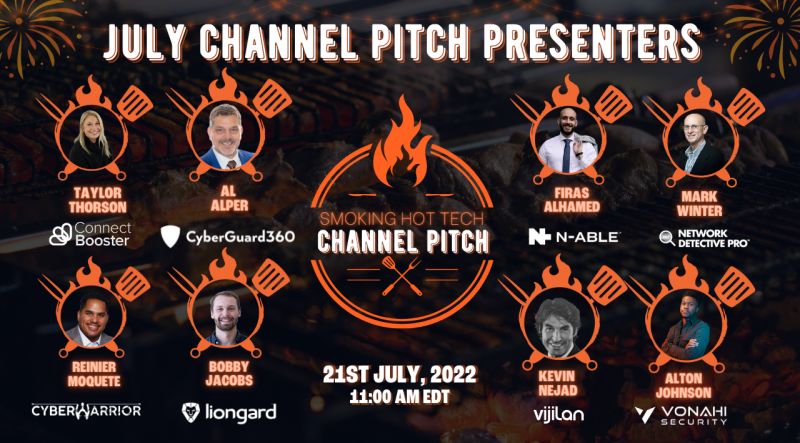 ⭐
Our
kick-ass offer
sealed the deal! We're allowing MSPs to test their network for FREE, in the spirit of leveling-up the MSP community.
Special thanks to our Founder, Alton Johnson for this amazing LIVE pitch. Even bigger thanks to our Chief Strategy Officer, Trammie Anderson for the late nights producing this kick-ass presentation! Lastly, we're grateful for the Connect Wise PitchIT Program - their insightful modules enabled us to pour lots of love into this Pitch!
Vonahi Security takes the cake for #1 Best Pitch. 🏆
#1 Vendor with the Most Reviewed Product
Our MSP community is like a gift that just keeps giving. You helped us score the highest amount of reviews… in just 5 days after the review feature was first launched. Phenomenal!
Matt Solomon and Kevin Lancaster gave us props over on LinkedIn, check it out here and here.

If you love vPenTest, please show us some love and give us a 10-rating review.
For a limited time, you'll get a $45 Amazon Gift Card for your first 3 approved reviews on Channel Program. Submit a Review.
---
About Vonahi Security
Vonahi Security is building the future of offensive cybersecurity consulting services through automation. Used by over 1,500 organizations, vPenTest from Vonahi is an automated platform that fully replicates manual internal and external network penetration testing, making it easy and affordable for organizations of all sizes to continuously evaluate cybersecurity risks in real-time. Vonahi Security is headquartered in Atlanta, GA.